Since our charter our Marple Memorial Post 805 of the American Legion has been welcoming VETERANS from all branches of our Armed Forces. Today, we continue to welcome all military personnel serving our country. Joining our Post enables you to continue serving your God, Country and Community. Our mission is to implement the goals, aspirations, dreams, peace and blessings for our country, friends and families embodied in our preamble below.
Explanation of the Preamble to the Constitution (click here)
To the wonderful patriotic citizens of Marple Township and the Broomall community, we ask you to consider joining our Post 805 as a Veteran, Sponsor, or Booster - click Sponsor or Booster Button for details. 100% of the monies raised are given back to the community. Help us to continue sponsoring Scholarships for our children; give aid and assistance to our local Veterans and their families in need. Please help us to continue to support financially worthy community programs, and projects.
Breaking News! Buddy Check Time!
HELPING FELLOW LEGIONNAIRES/VETERANS -- KEY CONTACTS!
♦Marple Memorial Post 805 Contact: Claude Falcone claudefalcone2002@yahoo.com Ph: 1.610.350.7391
Note: Claude is our Service Officer and he is here to help you connect with responsible parties to give you whatever type of assistance that is needed.
♦Delaware County Department of Veteran Affairs: Veteran Service Officers DelcoVA@co.delaware.pa.us Ph: 610-891-4646 or 610-891-4539
Note: Veteran Service Officers, VSO's, are highly trained in all Veterans' benefits. There is never a charge for the services of a VSO! They are certified to represent the Veteran in the VA benefits process. Their scope includes county, state and federal authorized Veteran benefits. They will also assist in the completion of forms, their submission and follow-up. Delaware County has 3 on staff. They are a wonderful resource. Other PA counties also have Departments of Veteran Affairs with highly trained staff.
♦Other Organization Service Officers: American Legion ~ https://www.legion.org/serviceofficers/PA#results
♦Mental Health Support:
Confidential Crisis Line 1.800.273. 8255 or CHAT at www.veteranscrisisline.net for Veterans and family -- Also a source for a Veteran that just needs to talk to someone.

Preserve PA 1.855.284.2494 staffed by

skilled and compassionate counselors available 24/7 to counsel Pennsylvanians struggling with anxiety and other challenging emotions.

Get-Help-Now Helpline for Drug & Alcohol Abuse 1.800.662.4357 ~ Individual treatment options assistance for the individual or related friends and loved ones.

Local VA Medical Center ~ Coatesville 1.610.384.7711 / Wilmington 1.302.994.2511 / Philadelphia 1.215.823.5800
♦Food Banks ~ Philabundance https://www.philabundance.org/find-food/food-map/?wpsl-search-input=19008&wpsl-radius=5&wpsl-results=25
♦Broad PA Referral support for all PA residents for all needs: Dial 221 or click www.pa211.org
Summary: Fortunately, there are an abundance of helpful resources for Veterans. The challenge is matching the Veteran's/your needs quickly with the best source of assistance. For our Veterans, the VSO, Veteran Service Officer, is often an excellent place to start for resources. Governor Wolf recently established a coordinated data base that provides all PA agencies with the various support available from all other PA agencies throughout Pennsylvania. If you like, you can contact our Service Officer and provide Claude with the general need and he can arrange for the VSO to contact you directly or refer you to another source of assistance. No Veteran needs to go without help.
Welcome New Sponsor ~ Rosati Ice!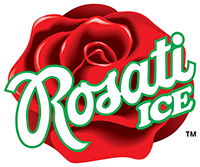 Rosati Ice has been a Pennsylvania institution since 1912...they are our neighbors in Clifton Heights. Rosati is providing our Post 805 with Italian Water Ice to go with our Post Meeting dinners and special events; hopefully, the annual Easter Egg Roll, July 4th and on! Rosati Ice is available at our local Giant and Acme grocery stores. If you enjoy the very best of Italian Water Ice, please support our sponsor!
Bob Fromm & Gerry Nail with owner & Army Veteran, Rich Trotter who donated water ice for next meeting.
MEMORIAL DAY 2020 VIRTUAL CEREMONY
"American Legion Pledge"